At Harac Consulting, We Build Bottom Lines.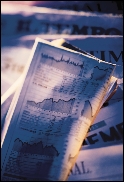 All dynamic companies search constantly for ways to improve the bottom line. Many possibilities exist; Expansion - Acquisition - Merger - Contraction - Increased Efficiency. Often, an outside consultant can spot growth strategies better then inside personnel. Why? Insiders are too close to the action. The day to day operations of most companies becomes comfortable. It is difficult to venture "outside the box". Harac Consulting combines diverse experience with innovative thinking. Allow us to review your business structure and suggest alternatives. You will appreciate the lucrative results.
Why Hire A Business Consultant?

You should retain a consultant to bridge knowledge, experience, personnel or contact gaps. These voids become apparent during many business activities.
Expanding
Developing new lines of business
Downsizing
Identifying new profit centers
Improving cash flow or profitability
Restarting a stalled company
Starting up
opening a new market
Re-vitalizing your organization
Increasing sales
Increasing efficiency
Project management
Securing capital
Establishing strategic alliances
Negotiating
Strategic and tactical planning
Re-training your employees
Improving staff interaction
Conflict resolution
Team building
A skilled consultant can work with you to develop a strategic plan and then help put that plan into action. Donít overlook the latter, it is a key point. Strategic and tactical plans require skilled implementers. A consulting arrangement that includes planning and implementation is most desirable.